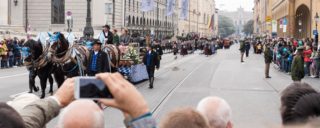 Oktoberfest 2020 in Munich has been canceled. The Oktoberfest is a significant part of the identity of the city.
Event will be broadcast live on 08/04, at 1:30 pm (Brazil) and 5:30 pm (Portugal) on facebook.com/laboratoriodeplaneamento
The Isar river (Munich, Germany) was straightened and walled in, and went through a recent restoration process.